Professor Sir Howard Fergus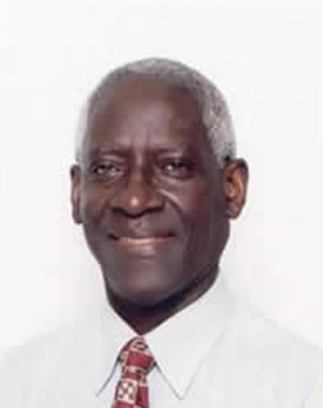 Professor, Sir Howard Fergus is widely published in the fields of history, education, poetry and literary criticism. His works include History of Education in the British Leeward Islands (2003), Montserrat: History of a Caribbean Colony (1994, 2004), and some six books of Poetry – Lara Rains and Colonial Rites (1998), Volcano Song: Poems of an Island in Agony (2000), Volcano Verses (2003), Christmas Festival (2007), I Believe (2008) and Death in the Family (2008). Dr. Fergus was winner of the Caribbean Writer Prize (1992) and the David Hough Literary Prize for an author residing in the Caribbean (2002). Commenting on I Believe, a literary critic observes: "Sir Howard epitomizes the archetypal sage as he shares his lessons learned in life and his spiritual heritage with the reader."
Fergus'new publication Poems from Behind God Back considered the author's best collection will be launched at the 2011 Alliouagana Festival of the Word. The book of poetry is described as "profound and penetrating coming from a wealth of experience and a depth of feeling "in conversational and muscular rhythm". Dedicated to the memory of Fernella Barzey, a popular local lady, it celebrates other national figures. It flags ( as in the Union Jack) , some the lingering ironies of colonialism and American preoccupation with royalty manifested in the inordinate interest in William an Kate.
With the Tea Party on the loose, this historical rewind,
will right royal America move to find
their version of the royal family? Who can imagine
after ditching George the third, America flirting with a king.
The book explores folkways and also fresh with contemporary and international matters whether celebration of the death of John Lennon, the tragedy of Haiti or the miraculous rescue of the Chilean Miners and the numinous "Leap of Faith" which that event triggered.
The miners' miracle
shattered the ivory ceiling
over faith. As the news
of their immaculate rescue broke
stammering atheists slipped,
and God slipped through their throats.
Dr. Howard Fergus whom Stewart Browne of the University of Birmingham describes as "a poet of real stature", has published several books of poetry, the most recent being, "The Arrow Poems and Saturday Soup".